Why an modular sofa is a great choice for your home 
Posted on Monday, August 09 2021 04:22:53 PM in News by Spaze Furniture
Modular sofas have become very popular in the past years, some attribute this to suppliers wanting to carry less pieces and streamlining their productions other to the benefits this type of design has to the end consumer. Here are a few reasons we love them:
Sizing:
When it comes to a modular sofa, sizing is rarely an issue, with the ability to add or subtract pieces as you wish you can find a combination that will work for your space.
You can create a variety of sizes and shapes that fits your needs making this design of sofa an amazing choice for your home or apartment.
Style:
Style is easy with a modular sofa, just look at the Osuna with its symmetric design and subtle piping stitching. This modular sofa is extremely stylish independent of the configuration.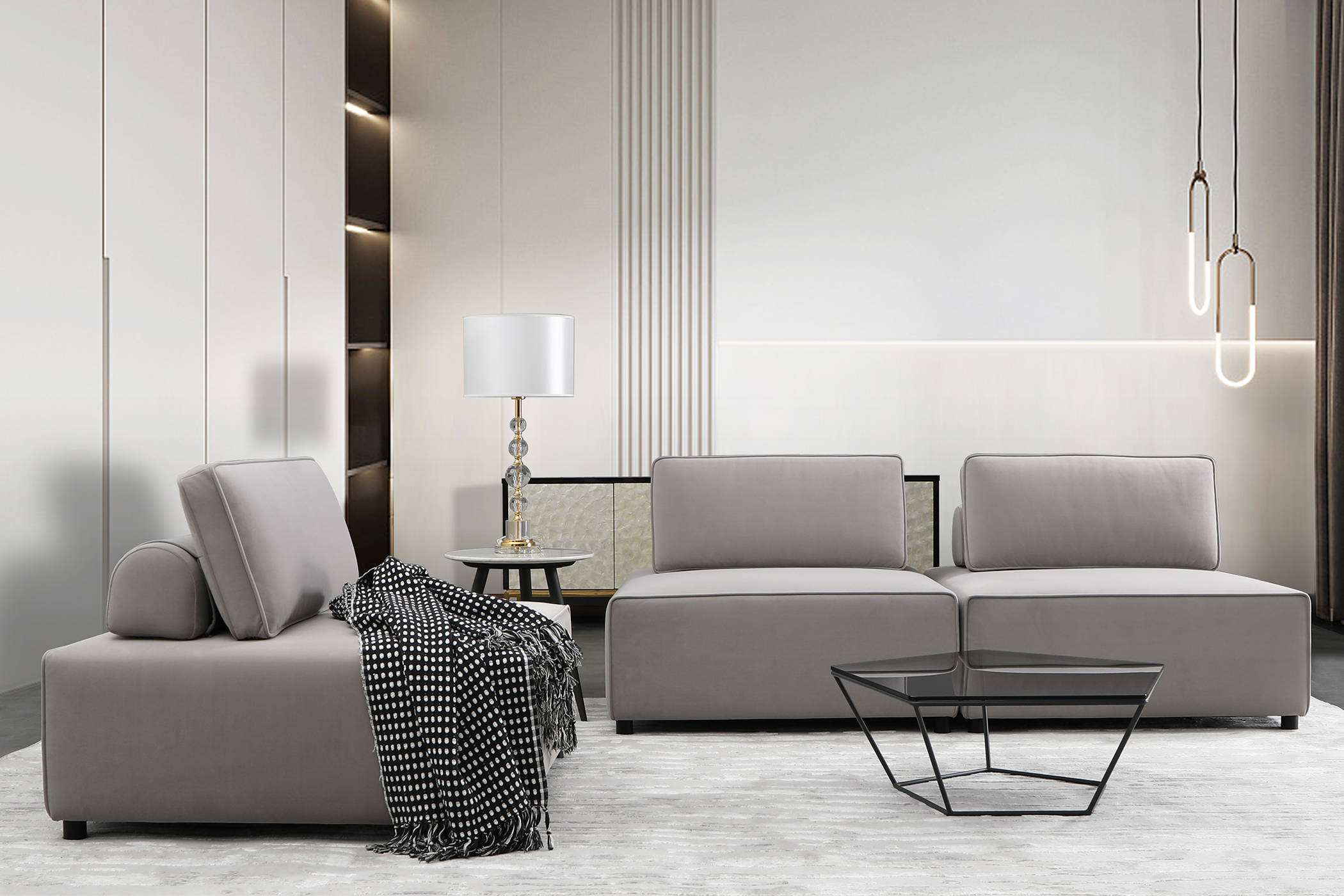 Versatility:
A modular sofa can adapt to your changing needs, this can be a change in tastes, a living re-design or even a full size move to a new place. A modular sofa bed has the best versatility as it can be rearranged to fit your new space.
Easy To Move:
Talking about possible moves, another great feature of a modular sofa is how easy it is to move it compared to a huge sectional or recliner. The fact you can break down this sofa into individual units makes it so convenient when it comes to move it around your home or to a new location.